Free online seminar on obtaining Spanish Residency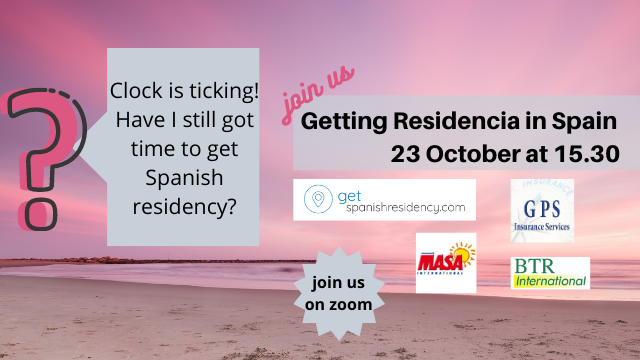 The clock is ticking! Do you still have time to get Spanish residency? Join us for a free online seminar to discuss this and more on obtaining Spanish residency.
Listen to experts talk you through the steps required to obtain Spanish residency, ask questions about the process and find out how estate agents, removal companies and insurance brokers can help you with your move to Spain and getting Spanish residency.
For more details, contact us below: