Relocating to Spain – Online Seminar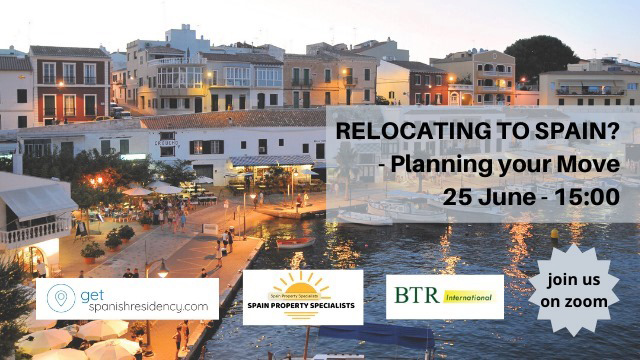 Are you planning your move to Spain? We wanted to help you with all the legal issues related to that, and that is why we will be hosting a seminar on Zoom with experts from many different fields joining us!
We will be talking to BTR International (removal specialists), Zoe from Spain Property Specialists and two couples (Nickeas & Radford) who have made Spain their permanent home. Present will of course also be our English speaking lawyers!
For more details, contact us below: