What Visas do you need to become Resident in Spain?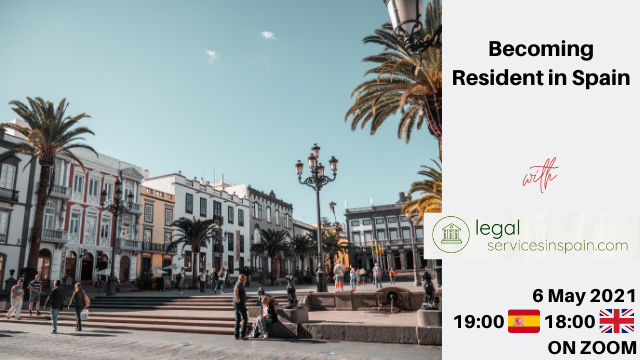 Join our FREE webinar about the different types of visa necessary to live and become a resident in Spain. We will consider types of visas, procedure, documents required, timing and costs involved.
Date: 6 May 2021
Time: 18:00 UK / 19:00 Spain
Register in advance for this meeting via zoom
After registering, you will receive a confirmation email containing information about joining the meeting, together with a link to send us your questions.
Or contact us via: enquiries@legalservicesinspain.com
Calling from UK: +44(0) 203 807 4044
Calling from Spain: (+34) 951 820 099